NEW NORTHERN CALIFORNIA AIRPORT TERMINAL NOW OPEN, DEVELOPERS' INTEREST SPIKE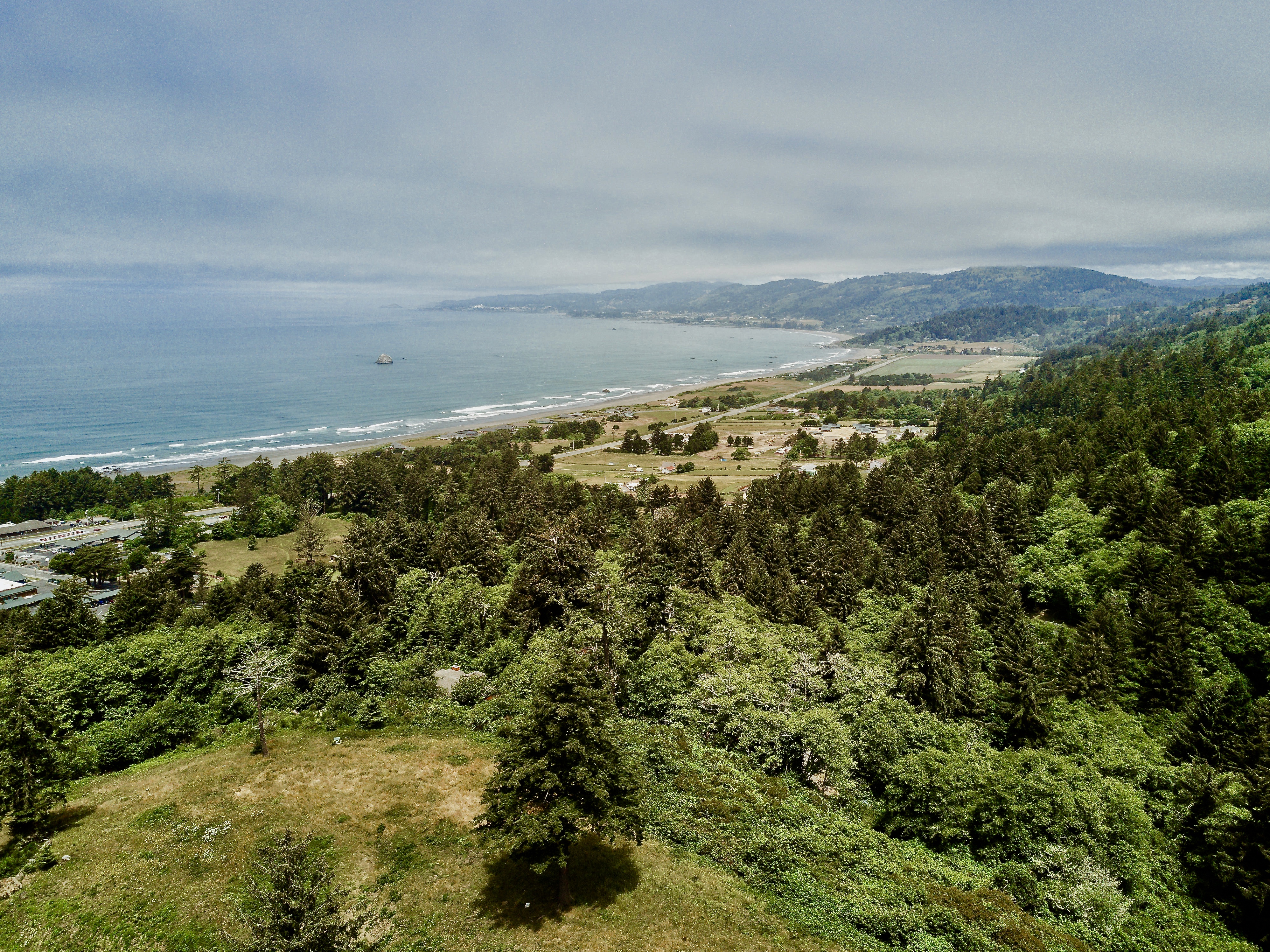 Never-ending views out across the Pacific ocean. Blissfully set in timeless redwoods located Smith River CA.
Four development-ready Northern California parcels – including a 198-acre parcel previously offered for $50 million – have taken new interest of developers with the opening of airport terminal direct daily flights Oakland to Cresent and Smith River. Pre-approved development and subdivisions and luxury Condos development in opportunity zone goes to auction next month via leading global firm Concierge Auctions.
NEW YORK – July 9th, 2019 – The new Del Norte County Airport (CEC) terminal officially opened February 2019, and developers are excited. Daily flights from Oakland opens the beautiful region up to San Fransico and Los Angeles to access the beautiful redwood state parks and Smith River. Current development investment opportunities and subdivisions are about to be offered live to the world. The investments ranging from previously listed $2 million for a 14-acre subdivision with PDA and Geo-tech, up to a $50 million opportunity on 198 acres with potential for use as a five-star hotel and PGA golf course site, with sweeping ocean views. All four parcels will auction Without Reserve to the highest bidders, regardless of price, in cooperation with Frank Aazami of Russ Lyon Sotheby's International Realty and Donna Zorn of Ming Tree Real Estate. Bidding will open August 8th and close August 14th, held via Concierge Auctions' online marketplace, ConciergeAuctions.com.
"The auctions of these stunning coastal properties present rare opportunities for developers scouting the location of their next project," said Aazami. "With landscapes pre-approved for many types of development, Concierge Auctions is presenting a lineup with limitless potential."
Previously offered for $50 million, the largest of the four offerings is Pelican Vista, a 198-acre parcel situated in Smith River, Del Norte County. Currently, 40 of the 198-acre plot is zoned RR2, which permits building rural residential. The land investors, after experiencing the stunning, uninterrupted ocean views of both the Oregon and California coastline, were inspired to open discussion with the county board of supervisors and the land planning division for their vision of a proposed luxury five-star resort, PGA golf course, and therapeutic spiritual retreat. The remaining 158 acres is zoned TPZ for timber harvesting of the valuable Douglas Fir and Redwood timber on the property. The aged Red Woods are known to fetch anywhere from $10,000 up to $100,000 each. An existing extensive logging road network already exists. With 79 percent of the land in this area under protection, the property remains some of the last developable lands in the region. "The scarcity of such land creates an intrinsic value," says Mr. Aazami. "We decided to sell at auction was the right choice in order to determine the price a developer group will pay for such an opportunity, backed by the enthusiasm of the elected supervisors."
The Del Norte county land planning division has attended the land site referred to as Pelican Heights, a minor subdivision comprising of 34 acres with roads, PDAs, and Geo Tech, previously listed at $10 million. The county land planning division has solicited the submission of plans for the proposed vision suggesting an immediate pre-development consultation with the incoming developer. Supervisors have expressed their support of such a vision for the county. Discussion included a 27-acre plot proposed as an active retirement community to accommodate the millions of active tourists who visit the area known for its renowned Redwood State Park and pristine Smith River.
VISION at 200 A Street is unique to the other properties. "Most of the work is already done for this opportunity zone project, even the Cads already exist. This project has already been through all local hearings and is approved by the California coastal commission and city. Under the circumstances, the owners were able to pull a permit to start phase one and a construction fence is up and ready to go," says Aazami. Currently, an old commercial building sits on the 1.24-acre site. The condos are in a commercial and residential zone and can be income-producing as hotel, timeshare, Airbnb, or residential. The city has recently announced a $14 million enhancement of the immediate area surrounding the condos, seen in the local press as the front street project.
The fourth opportunity is a 14-acre subdivision. Previously offered for $2 million, known as Coastal Heights, the subdivision showcases mountain views, robust redwoods, and beach proximity, including seven 2-acre lot parcels prepared for construction.
Media Contact
Company Name: LION AND ORB
Contact Person: Audie Chamberlain
Email: Send Email
Phone: 424.346.1188
Country: United States
Website: https://www.conciergeauctions.com/collection/smith-river-del-norte-county-crescent-city-california-coastal-sale