Get Early Bird Discounts for the VVIP Preview Launch Piermont Grand's Executive Condominiums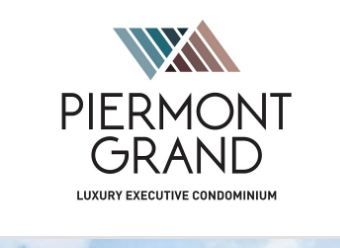 Singapore's Piermont Grand is ready to showcase some of its executive condominiums but is money all one needs to get a unit or even the exclusive opening and showcase?
Singapore – July 10th, 2019 – It would appear that even with all the money in the world, individuals interested in taking ownership of the executive condominiums in Singapore's leading property Piermont Grand, will have to do a lot more than have enough money in the bank to buy this property. As Singapore's property laws tighten with EC application now an HDB requirement for purchases executive condominiums, buyers will undergo a thorough vetting process before tasting a piece of the pie. All interested and serious buyers have to meet the eligibility criteria set by the Housing Development Board, HDB.
In a move to streamline services delivery and enhance accountability in the real estate industry, interested parties can only purchase the Piermont Grand executive condominiums only after sending out their EC applications to the Housing Development Board, on time. The e-application for EC's represents the electronic submission form that's sent to the HDB. The HDB uses the application to assess the eligibility of the buyers to purchase the executive condominium units. And for last-minute buyers, the sad bit is that there is no escaping the application process since it's compulsory and mandatory for applicants to be assessed by the HDB.
Piermont Grand is one of Singapore's elite executive condominiums, and it's set to launch this year. In the latest update about the project, it's been announced that Piermont Grand will be the only official EC launch in 2019. The show gallery opens up for VVIP previews from July 12th to the 21ST, and interested individuals are encouraged to book their appointment time slots now for the viewing of the Piermont Grand EC Showflat. Early bookers enjoy early bird discounts on Balloting Day!
Interested buyers are highly encouraged to make their applications for the E-Application. Among other things, this application gives the buyers access to Early Bird discounts in the VVIP preview launch. No commissions are charged to the applicants, and Piermont Grand's appointed sales team will be available to help the buyers through the application. The 2019 Piermont Grade EC Application is now open.
Piermont Grand is Singapore's latest Executive Condominium. Based in District 11 Sumang Walk in the neighborhood of Punggol, its launch this July (2019) is expected to be the only EC launch in 2019. Piermont Grand is the joint development of TID Residential Pte Ltd and CDL Constellation Pte Ltd. It's a premier luxury waterfront property comprising of about 820 residences of 13 blocks and 17 stories.
Media Contact
Company Name: Piermont Grand
Contact Person: Media Relations
Email: Send Email
Phone: (+65) 6100-8010
Address:322 Sumang Walk
City: Singapore 820322
Country: Singapore
Website: https://www.piermont-grand-ec.com.sg