Medical Mixlogist and Bestselling Author Releases Book Lauding the Benefits of Happy Hour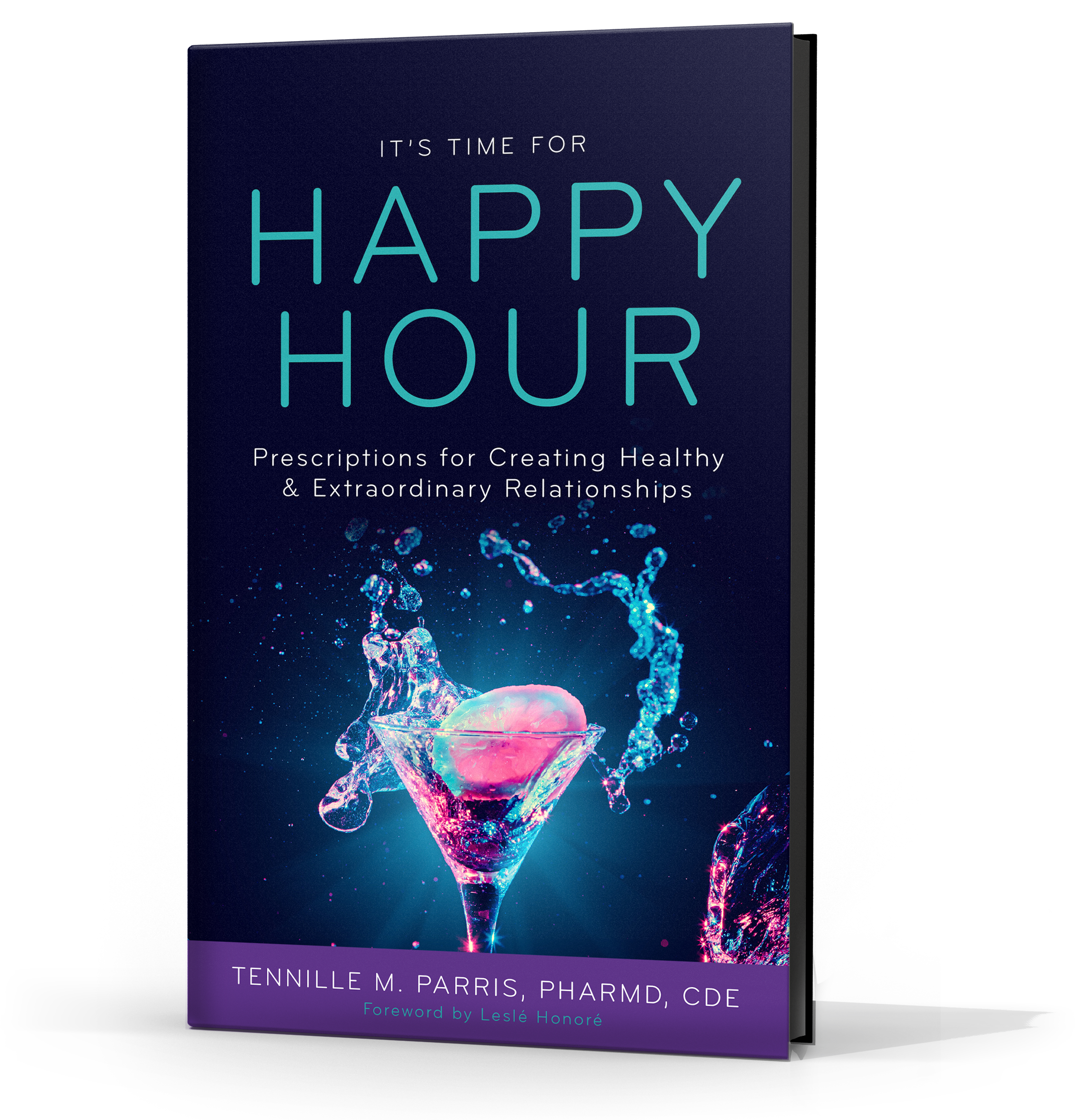 We frequently hear about the negative effects of alcohol, but when enjoyed safely and responsibly, alcoholic beverages have a myriad of benefits. To reveal how alcohol promotes mental, physical, and spiritual health, Dr. Tennille M. Parris, PharmMD, CDE has released It's Time for Happy Hour! Prescriptions for Creating Healthy & Extraordinary Relationships.
MANDEVILLE, LA – August 13, 2019 – In It's Time for Happy Hour! bestselling author, registered pharmacist, and Executive Bourbon Steward, Dr. Tennille, pours out proof that there are a number of valid health benefits to happy hour — starting with the fact that having a daily serving of alcohol can be good for you, especially when enjoyed with good company. Through this informative guide, adults of legal drinking age will gain the truths needed to value the benefits of happy hour that date as far back as 1914.
It's Time for Happy Hour! combines humor and wit with scientific and historical knowledge, outlining everything you need to know to host the perfect happy hour that you and your guests will love and that will make your home that go-to happy hour spot.
"Knowing the power of happy hour — knowing that it's not just about drinks but about connecting people and creating a safe space for health, healing, and happiness — has led me to use all of my gifts to become the Medical Mixologist and Happy Hour Cocktail Consultant. My sincere desire is for strong women to have a place where they can check in during tough times," says Dr. Tennille.
As a Certified Diabetes Educator and expert in medication therapy, Dr. Tennille Parris is determined to help women harness the power of happy hour with the perfect prescription for the party with just the right dose of fun. A resident of Mandeville, Louisiana, she is married and has one son. Her hobbies include crafting, bartending, hosting parties, mixology, medication education, and women's discipleship.
Published by Purposely Created Publishing, It's Time for Happy Hour! Prescriptions for Creating Healthy & Extraordinary Relationships is now available for purchase at www.drtennille.com.
Media Contact
Company Name: Purposely Created Publishing Group
Contact Person: Shani McIlwain
Email: Send Email
Phone: (888) 949-6228
Country: United States
Website: www.publishyourgift.com