NIGHTMARES, DEMONS & A MONSTROUS TWISTS IN 'BETWEEN THE DARKNESS' (aka 'COME, SAID THE NIGHT')
"A slow burner with an interesting twist!" – GH Movie Freak.
Los Angeles, CA – August 26, 2019 – Discover the monster within with 'BETWEEN THE DARKNESS' (aka 'Come, Said the Night') on Amazon today: https://amzn.to/2Nk0jpO.
Writer/director Andres Rovira's (No Stranger Pilgrims, The Projectionist) feature debut, BETWEEN THE DARKNESS (aka COME, SAID THE NIGHT), is billed as a coming-of-age thriller/horror story with a young female lead grappling with sexuality and repression, accompanied by a terrifying monster that could end her childhood forever
"Some call them nightmares, or demons. Others describe it as "sleep paralysis", but in Andres Rovira's full-length feature debut, BETWEEN THE DARKNESS, it's what sets you free," wrote Nightmare on Film Street.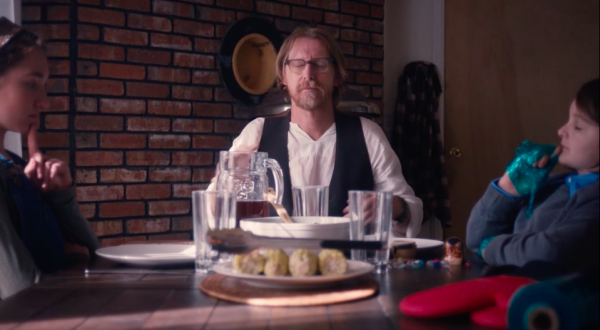 BETWEEN THE DARKNESS follows 13-year-old Sprout Grady (Nicole Moorea Sherman) and her family to their secluded "Sanctuary" in the woods, on the anniversary of her sister Magda's (Daniela Leon) death. Her father Roy (Lew Temple) has deep-seated beliefs in ancient Greek mythology, believing in the power of mythological gods, choosing to home school his children, Sprout and Percy (Tate Birchmore), protecting them from "The Otherness" – the horrors he believes reside within modern humanity. Sprout begins to suffer from sleep paralysis, haunted by a lurking Gorgon monster in the shadows. And when outsiders, a widowed park ranger, Stella Woodhouse (Danielle Harris), and her handsome son Max (Max Page), enter the Gradys' lives, chaos ensues and brings a strange and terrifying turn of events that will uncover dark family secrets and rock the core of everything Sprout thought she knew.
As a slow burn psychological horror, BETWEEN THE DARKNESS is coming-of-age story laced together with unexpected thrills and unnerving drama. "It starts slow, builds up steadily and requires a lot of attention. But the climax is worth the journey. The twist at the end is fulfilling and satisfies all the entertainment expectations going in to the film," wrote GH Movie Freak.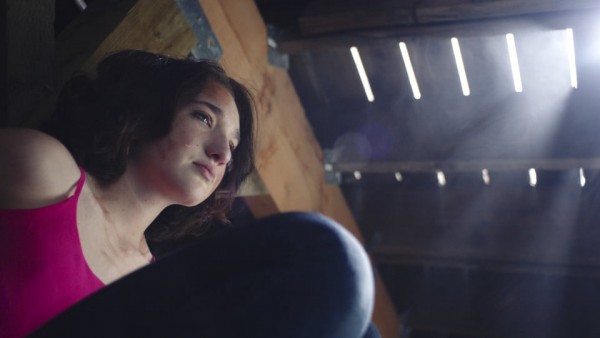 BETWEEN THE DARKNESS (aka COME, SAID THE NIGHT) is now streaming through various digital streaming platforms (Amazon, iTunes, inDemand, DIRECTV, Vudu, FANDANGO, Vimeo on Demand, AT&T, Google Play, and Sling/Dish).
"At the end of the night, you'll watch your bedroom doorway a lot more closely, and you'll begin to wonder if your Tartarus isn't right there in your own backyard," concluded Nightmare on Film Street.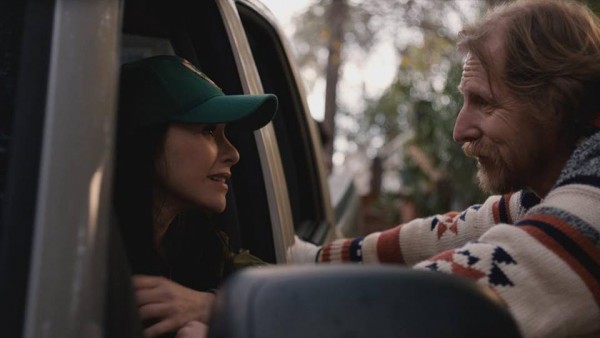 Embrace the world of gods and monsters with the trailer here: https://www.youtube.com/watch?v=XlLdToAMLoE.
Rovira's horror/thriller features a star-studded cast, including Nicole Moorea Sherman (Little People), Lew Temple (Once Upon A Time … In Hollywood, The Walking Dead), Danielle Harris (Halloween, Don't Tell Mom the Babysitter's Dead), Tate Birchmore (Peppermint), Daniela Leon (Atypical) and Max Page (Prime Suspect, The Young and the Restless). For press inquiries and more information, please contact [email protected]
BETWEEN THE DARKNESS [COME, SAID THE NIGHT] (2019, 96 min.) Directed and written by Andres Rovira. Produced by: Colby Reed Miller and James Edmund Datri. Editor: Andres Rovira. Director of Photography: Madeline Kate Kann. Original score: Diego Rojas. USA, English. Miller/Datri Pictures, DarkCoast, TriCoast Worldwide.
PRODUCTION COMPANY: Miller/Datri Pictures: a division of Miller/Datri Entertainment. You can learn more about Miller/Datri Pictures at "https://www.millerdatrientertainment.com/movie-studio/about/" and more about Between the Darkness (Come, Said the Night): https://www.millerdatrientertainment.com/films/come-said-the-night/
DarkCoast is a division of TriCoast Entertainment:
A new home for story-driven American films, TriCoast Entertainment is a full service media company that creates, produces, manages and distributes unique and unusual entertainment. Bringing together filmmakers, distributors, financiers, and technologists, TriCoast Entertainment embraces change by redefining the production and distribution model for indie filmmakers.
Founded by: Strathford Hamilton and Marcy Levitas Hamilton.
Media Contact
Company Name: TriCoast Entertainment
Contact Person: Jenna Wilen
Email: Send Email
Phone: 3104587707
Address:11124 Washington Blvd.
City: Culver City
State: California
Country: United States
Website: http://www.tricoastworldwide.com