MORNSUN Brings Forth Solutions for IoT Devices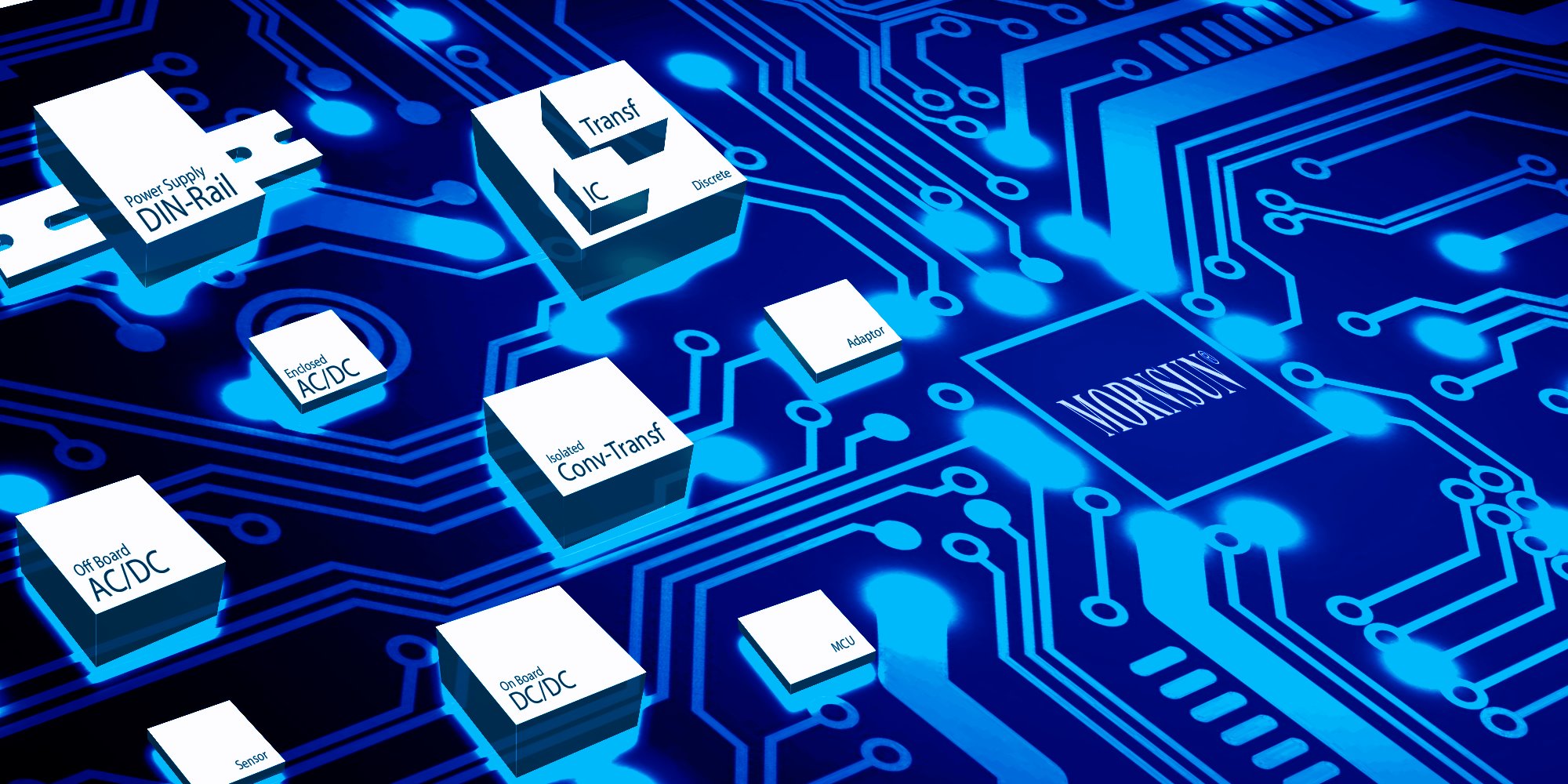 The Company Offers a Large Portfolio of Such Products to Make the Busy Lives More Convenient and Adjustable
Guangdong, China – Aug 28, 2019 – These days thinking about life without internet seems impossible and impractical. IoT, or the Internet of Things, has revolutionized the whole world. IoT, a technology that connects everyday object to the internet and to each other for efficient communication. Due to the IoT technology, today one can unlock room door from one's Smartphone or adjust one's home temperature from anywhere. These devices, popularly known as "Smart Devices" become easy to be controlled even without physical presence.
IoT industry is growing at an immense pace worldwide. According to Statista's prediction, 75.44 billion smart devices will be serving humanity by 2025. The introduction of 5G technology will further enhance the demand for IoT enabled devices. The IoT market itself is expected to touch 520 billion hands by 2021 which is a testimony to the worldwide demands of the products, according to Gartner. These calculated figures are more than double the amount spent in 2016. The sensor market is expected to continue evolving new technology and packaging, which will make it possible to find new applications for sensors.
The components of which IoT devices are made, need the same thing; compact, efficient and reliable power. These life like devices require some form of power input, be it DC DC Converter or AC/DC Converter. Besides, a level of direct communication via RS232/RS485 or CANBus is required. MORNSUN tends to be a full package in providing solutions to the IoT market demands, meeting the aforementioned requirements and wide voltage ranges, isolation, stable DC voltage and compact size. MORNSUN assists the IoT enabling products by providing them with a suite of over 50 different products. They include; AC DC solution from1W to 60 W, DC/DC Converters from 200Mw to 250mW, isolation level from 1000 V to 6000 V and RS 232/RS485 CANBus controllers.
A typical application of the integration of all these products can be found in the thermostat, a common device of day to day use. Being a common commodity, a thermostat needs power, low cost, compact size, high density and low input current. MORNSUN offers a one-stop solution for this application. The 3WLS03-15B12R2S (DIMENSIONS:35*18*11 mm) is an ideal AC DC Converter to provide a DC bus which can then power an optocoupler drive via a B1212S-2WR2 2W isolated high density DC/DC converter. The same AC DC Converter also powers the system micro controller through a high efficiency K78L05-500R3 DC/DC Converter.
MORNSUN offers a lifelong solution to the hectic problems in this digital age. The demand for IoT enabled devices is growing day by day to make the life of a common man kingly. With all its packages and guaranteed products, MORNSUN is all set to explore new avenues for humanity.
Media Contact
Website: www.mornsun-power.com/
Email: [email protected]
Facebook: www.facebook.com/Mornsun.HQ/
Linkedin: www.linkedin.com/company/mornsun-power.com
Media Contact
Company Name: Mornsun Power
Contact Person: Media Manager
Email: Send Email
Phone: 86(20) 3860 1850
Country: China
Website: https://www.mornsun-power.com/