Business leader pioneering transportation industry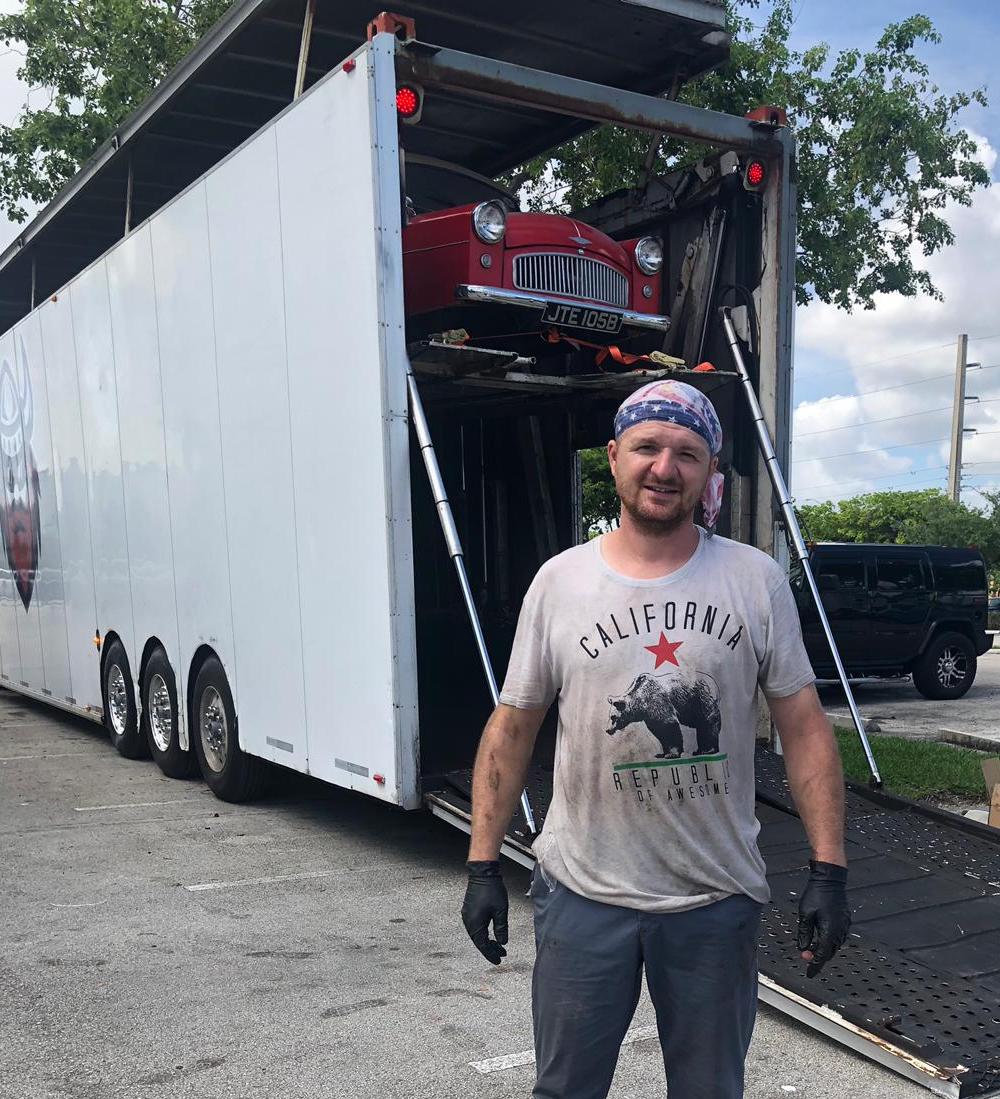 Sergey Susenkov is a hands on businessman, here he is finished loading a luxury car as his team prepares to transport it across the US. Susenkov's business model has made him an industry leader in less than a decade.
By: Andrea Luna
MIAMI, FL – Sergey Susenkov is once again raising the standard of international business practices and luxury living. Susenkov known in the United States and Russia for building businesses in the oil and exportation industry is now at the helm of the logistics and vehicle transportation industry in the United States.
The vehicle shipping services industry in the US is a growing market ripe for innovation and new business models. Susenkov in only five years has become an industry leader. According to Pew Research, the vehicle shipping industry boasts $12 billion in annual revenue with only 4,500 companies employing 57,318 drivers, dispatchers and logistics personnel. Between 2014-219 the industry has grown a little over 1% per year, much of that growth comes from innovative approaches pioneered by Susenkov.
"The industry is growing fast, but one area that requires attention to detail and a specialization is luxury vehicle transportation," explains Susenkov.
Susenkov is known as an expert in logistics and transportation. In Russia Susenkov reached the top of the oil and gas business world by creating business models that helped medium size companies work together to compete with the larger corporations. His work in the oil industry and business acumen has equipped him to success with various companies in the US. His business reach almost all 50 states and he deals with some of the most expensive cars in the world.
"Miami was a natural place to begin a luxury car transportation company given the high net worth of its residents, for my clients their car is an important asset which they like to take with them everywhere".
Susenkov created a business model that incorporates cargo and shipping to decrease cost of the luxury car move but sill provides the best service. Susenkov's model seeks to keep to a minimum the cost to him while still being able to charge for top quality service to the highest earning consumers.
Susenkov's business model has been adopted by several Fortune 500 companies in Russia and Latin America.
"My business model can be applied to any industry and really the key is to incorporate various services that use the same logistics and operations but can be sold separately", explains Susenkov without wanting to reveal too much of a business model that has helped him become an industry leader in a short period of time.
Media Contact
Company Name: Bella Vista
Contact Person: Andrea Luna
Email: Send Email
Phone: 6092277878
Country: United States
Website: www.bellavistacommunications.com