Villa Serenity Offers Luxurious Jamaican Experience to Families and Guests of All Ages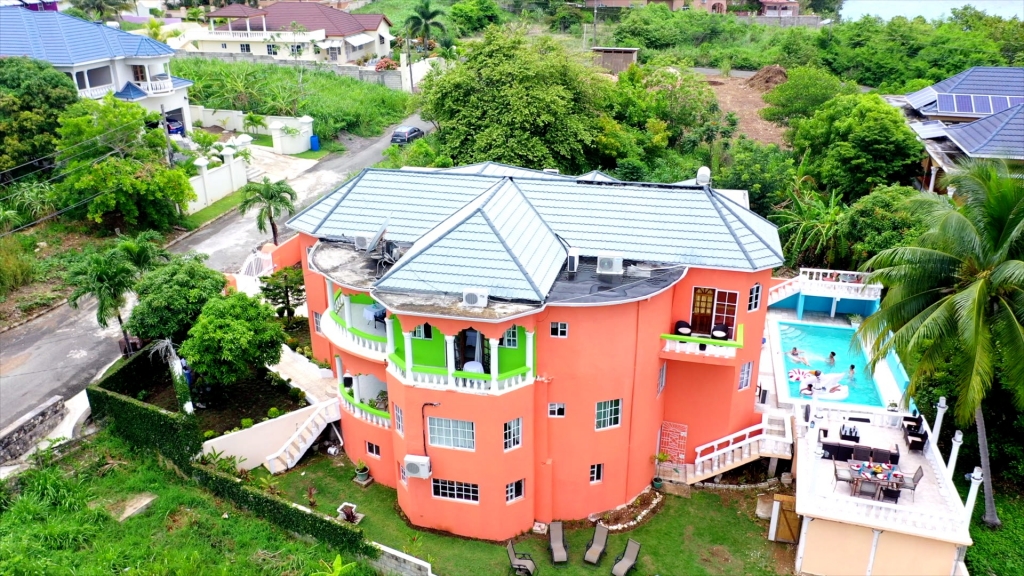 Villa Serenity offers two types of services: Firstly, an All-inclusive Service that includes 5-Star Global Gourmet Dining, Premium Spirits, The Club MoBay Lounge, and other activities. Secondly, an Exclusive Villa Rental Service that doesn't include activities and meal but allows guests to select the type of activities as well as the meals they want. Villa Serenity is the only villa in Jamaica offering these types of services.
Villa Serenity welcomes families and guests of all ages with superb accommodations anchored by warm and highly knowledgeable local staffs. Private Villa rentals have long been a mainstay of savvy vacationers looking to get the biggest bang for their buck, especially in a down economy with inflationary pressures. Villa Serenity is the best Villa in Jamaica for the true Jamaican experience as it's the most refined, where timeless luxury blends seamlessly with the natural beauty of the island.
Villa Serenity is a unique vacation option with panoramic views of the Caribbean Sea that offers casual elegance-five luxurious bedrooms, four full bathrooms, two half bathroom, private balcony, spectacular views, private chef, butler, and concierge. Its indoor spaces marry modern design with a tropical ambiance and balconies offering a view of the gardens or ocean. Another featured amenities where the private pool, where guest can relax and enjoy one of our signature cocktails with your friends and family.
Villa Serenity's All-inclusive Service includes activities such as horseback riding, Blue hole, Dunn's River Falls & zip line, River Tubing, Private airport transfers, meals, snacks, and unlimited premium alcoholic & non-alcoholic beverages. Friday or Saturday night entertainment is also included. Additionally, for kids, they have a dedicated game lounge for family games, Movie night, plus Kids disco and Karaoke. This package offers guests every activity in Villa Serenity.
Villa Serenity's Exclusive Villa Rental Service does not include any outside activities and meals (guests can purchase these on the website separately). Alternately, guests can opt to pay for their groceries, and the chef will prepare your meals, or you can select your desired meal options on line. With this option, you can also choose the activities you and your family or friends would like to do. You are in charge of how much and how little you do.
"This beautiful residence offers an abundance of ultra-modern features effortlessly melded with every luxury. The location is the perfect hub for that vacation experience because it's within proximity to the town of Ocho Rios' beaches. Guests of the villa can experience the true Jamaican Culture, adventures and hospitality that we are re-known for," said Cavel Capalbo for Villa Serenity.
The villa is outfitted with state-of-the-art technology controlling the entertainment centers, lighting, air-conditioning, and security features. Villa Serenity rejuvenates mind, body, and soul with its authentic Jamaican cuisine, game lounges, karaoke night, movie night, and live entertainment.
For information and reservations, visit https://www.jamaicaoceanviewvilla.com
Media Contact
Company Name: Villa Serenity
Contact Person: Cavel Capalbo
Email: Send Email
Phone: +1 401-626-6942
Country: Jamaica
Website: https://www.jamaicaoceanviewvilla.com