Ace Roofing Company Completes 13 Years in Austin, Texas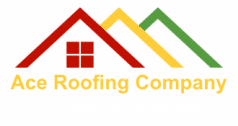 Through exceptional service record and commitment to providing quality roofing solutions, Ace Roofing Company has reached the milestone of 13 years in the highly competitive roofing industry of Texas.
Ace Roofing Company is one of the most trusted roofing contractors servicing the entire Texas region for over 13 years. They are a licensed roofing company and offers roof repair, replacement, and maintenance solutions to both residential and commercial clients. They are also making it big in storm restoration services, and thus, have made a strong foothold that sets them apart from the average roofers operating in the industry.
Ace Roofing Completes 13 years in Austin, Texas
The company recently announced achieving the stellar milestone of completing 13 years in Austin, Texas. Their focus on superior craftsmanship and personalized services has enabled them to emerge as one of the top-rated roofing contractors of the region.
Whether the roofing need is for a brand new roof installation, leak repairs, or complete replacement of an old roof, you can rest assured that professional team of Ace Roofing company will be able to cater to each need with absolute perfection.
"We offer expert craftsmanship, superior quality, and personalized service to every single one of our local roofing customers. Feel confident you've hired a licensed, insured and bonded contractor– people love us."- Says Jason S Wright, Founder, Ace Roofing Company.
Ace Roofing Company's experts are equipped with advanced tools and can carry out the task without any hassle. Their services cover repairs and installation of Fiberglass Composition Shingles, Clay and Concrete Tile, Standing Seam Metal, Single and MultiPly Flat Roofs. Their experts work within a predefined timeframe and don't spend additional hours to earn a few extra bucks. Their prompt, professional, and well-organized approach is the primary reason why local clients of Austin and surrounding regions trust the company more than other roofing contractors.
"Whether you're a homeowner, businessman, architect, or builder, Ace Roofing Company is there to deliver unmatched excellence on every job and ensure total customer satisfaction. We are here to help all central or North Texas area residents with any roofing or storm damage solutions they might need." – said Jason.
The company is able to deliver emergency services and will be available at your doorstep on time. Once you contact them, a roofing specialist from their team will come to evaluate your roofing concern, and after careful inspection would suggest the best possible course of action to fix the issue. Ace specilizes in roofing reapir, installation, and inspection in Austin TX
No matter if you want to get a modern roof or are looking for some environmentally friendly solutions, the company can efficiently provide you the expertise to get the roof you need. They offer several new "green" roofing solutions that are ideal for cutting energy expenses and building more environment-conscious community.
It is to be noted that all roofing services offered by Ace Roofing Company are competitively priced and they do not charge extra for working on weekends. This is yet another reason that is helping them thrive in the industry with relative ease.
It seems that the 13-year landmark is just the beginning, and Ace Roofing Company is here to stay for long. If you are looking to hire them for your roofing project, contact the team ere.
About Ace Roofing Company in Austin TX
Established in the year 2006, Ace roofing company has over a decade of experience and a successful record in dealing with all kinds of roof repairs and replacement issues. Their services are already existent in Dallas, San Antonio, and Austin. The team is also keen to expand its operations in other regions of Texas in the future.
To know more visit – https://aceroofingtexas.com/
Facebook – www.facebook.com/aceroofingtexas/
Media Contact
Company Name: Ace Roofing Company in Austin
Contact Person: Media Relations
Email: Send Email
Phone: 512-836-7663
Address:9705 Burnet Rd Suite 415
City: Austin
State: Texas
Country: United States
Website: https://aceroofingtexas.com/