Hykolity Has LED Commercial Light Fixtures For Many Uses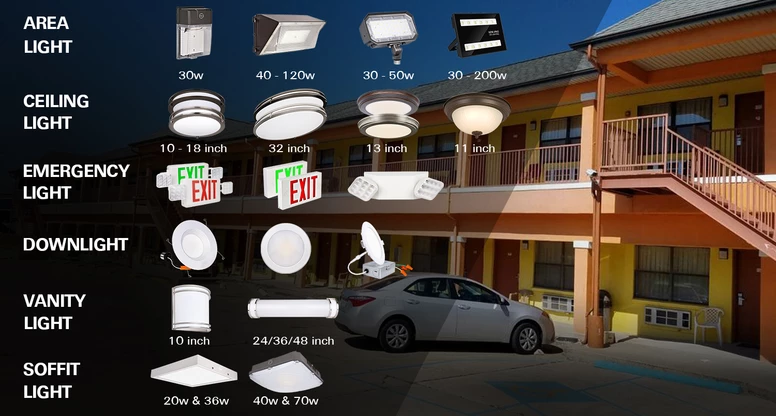 All Commercial Lights Come With Five-Year Warranties
September 6, 2019 – City of Industry, CA – Commercial lighting fixtures are critical for helping to make any business environment visible and appealing. Hykolity is proud to provide people with various LED commercial light fixtures.
Light Emitting Diodes or LEDs are ideal for commercial lighting purposes. These use less energy and can last longer, thus keeping their costs down over time. Hykolity has various services that are appealing for all to support and use.
The assortment of LED area lighting fixtures customers can find include models for all indoor needs. Area lights are available, including 30W and 30-200W models. Such units can be arranged at various angles.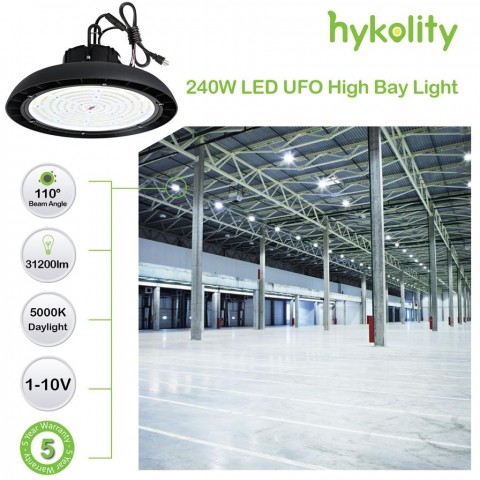 Canopy lights are also available for ceiling use. These include models that go from 10 to 32 inches in diameter. Smaller lights with decorative accents are available as well, including models with dome effects.
Soffit lights from 20 to 70W are available as well. A soffit light is for situations where parts of the ceiling have been built lower than the areas around the space. Many recessed lighting areas can benefit from such lights.
Emergency lights are also available for entities looking to comply with various standards. These include exit signs available in red or green colors. Hykolity can help business entities with finding the right indoor LED lighting solutions that will fit their critical needs.
Some of the commercial lighting fixtures available through Hykolity include ones for outdoor use. Canopy lights are available for use in service stations and other outdoor sites where a canopy is necessary. LED parking lot lights are also available for convenience. Such lights feature durable bodies that can survive in even the most intense
Hykolity offers a five-year warranty on all of its products. The warranties offered are designed to help people make the most out of what they are interested in the most intense conditions in any area.
Hykolity is currently available online at hykolity.com. Shipping is available within one to two business days. Customers can also visit the Hykolity warehouses in City of Industry, California, or in Atlanta if they are in these areas. The variety of options people can use for their lighting needs makes Hykolity one of the top choices for people to hire in many situations.
Media Contact
Company Name: Hykolity
Contact Person: Fisher
Email: Send Email
Phone: +1 562-456-0507
Address:805 Sentous Avenue
City: City of Industry
State: CA 91748-1425
Country: United States
Website: https://www.hykolity.com/