Professional Cleaners Sydney celebrates 11 years in Business
PCS Founder Michael Leonard says I'm excited to celebrate this great achievement in the history of PCS. Over the years we have triumphed over challenges that would normally put other cleaning companies out of business.
Sydney, Australia – November 5, 2019 – Professional Cleaners Sydney today delightfully announces the achievement of another milestone by celebrating 11 years in business. Since 2008 to date, they have been providing Sydney with services ranging from home, carpet, window, commercial and building cleaning at affordable rates.
PCS Founder Michael Leonard says I'm excited to celebrate this great achievement in the history of PCS. Over the years we have triumphed over challenges that would normally end the lives of most companies. Against all odds, we still made it this far and continue to put smiles on the faces of everyone that comes in contact with us. Our resolve to ensure that Sydneysiders enjoy optimum health because of a sanitary environment kept us going all these years.
PCS regards this as a major accomplishment as statistics suggest that only 30% of small businesses make it to the 10-year mark. PCS is delighted to exceed this mark and maintain its position as a more reliable cleaning service provider in Sydney. This achievement strengthens their resolve to provide unparalleled cleaning services in Sydney at the appropriate price for generations to come.
Since its 11 years of existence, PCS has never been reported to violate any law or partake in using substandard chemicals/implements in carrying out its cleaning services. Their professional conduct indicates the high level of honesty and integrity the company is built on.
To gratify clients' thirst for top-notch cleaning services, Professional Cleaners Sydney guarantees that its cleaners are well trained in providing consistent cleaning services in a friendly and responsive manner.
Janice M said: "I've been using Professional Cleaners Sydney for the last 5 years and they are always reliable and do a consistent job. I will always have no problems recommending them to others."
This achievement, coupled with the dependability of their services dwarfs the competition and makes them a trendsetter. PCS has carved a niche in the current marketplace with its ever innovative and reliable cleaning services. They excellently deliver top-line services at affordable rates.
About Professional Cleaners Sydney
Michael Leonard founded PCS 11 years ago in Sydney, Australia. Michael has over 30 years of cleaning industry experience spanning 3 continents. He is passionate about the industry and will regularly pop into a client's site or make phone calls to ensure their needs are being met.
Professional Cleaners Sydney's mission is to provide clients with reliable and consistent service through their experience and outstanding customer service.
The entire staff at PCS is committed to providing the very best service possible. Their guarantee of a high standard of service allows clients to be confident that the services they provide them will always be of high quality regardless of whether it's their home, office or any other place that may need to be cleaned.
PCS employees are all trustworthy, trained professionally and insured for the client's peace of mind. All of their team members have also been background checked so clients can be assured of their integrity.
PCS believes in forging long-term relationships with its customers and this is why they always do all they can to offer a cleaning service which is both high in quality and affordable.
For more information, please visit https://professionalcleanerssydney.com.au/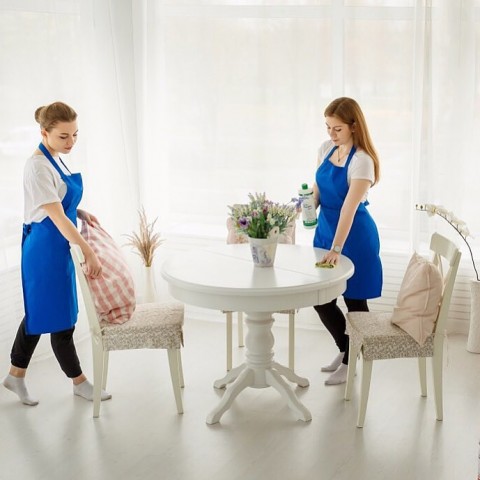 Media Contact
Company Name: Professional Cleaners Sydney
Contact Person: Michael Leonard
Email: Send Email
Phone: 0480 017 617
Address:60 Margaret st
City: Sydney
State: NSW 2000
Country: Australia
Website: professionalcleanerssydney.com.au/