UAE Skills Is The First-Ever Full-Time Emirati Gamer, Video Editor, And Content Creator
Mohammad creates incredible content that keeps his fans entertained. With more than 600 videos on various gaming topics, there is no dull moment for game lovers in the Arab world and beyond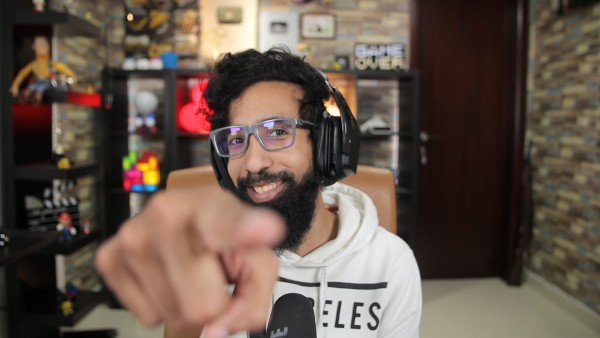 The UAE is a beautiful place with creative people that have continued to move human capacity to its limit. It's a place of tall buildings, expensive hotels, grand mosques, and international malls.
We will like to announce another achievement as UAE Skills becomes the first-ever full-time Emirati Gamer, Video Editor, and Content Creator. UAE Skills whose real name is Mohammad Alkaabi is a 29 years old man who lives in Dubai.
After leaving his government job, he founded a business in content creation, to satisfy the needs of Arabs who are into games and other types of content.
UAEskills has been successful so far as he now has more than 2 million followers on social media platforms like YouTube, TikTok, Instagram, Facebook, and Twitter.
To know more about Mohammed and his content, please visit here.
UAE Skills create exceptional content that is entertaining, informative, and educative. What makes his videos very successful in the Arab world is the language advantage. He makes use of both Arab and English in his videos, for speech and on-screen graphic texts.
Mohammad's PUBG MOBILE videos are exceptionally creative, consisting of live gaming, clever editing, sound effects, and graphic texts. These videos are never a dull moment as they are engaging and will keep viewers glued to their screen until the end.
UAE Skills' YouTube channel is one of the best online destinations for gamers and gaming fans in the Arab world and Arabs around the world. There is so much content to watch, as there are over 600 videos on various subjects, topics, and gaming episodes.
Apart from featuring shooting games that interact with different ages and nationalities, he also creates comedy videos that shed light on social issues and daily matters. His followers, who are mainly from Iraq, KSA, and Egypt, always enjoy his content. He uploads at least one video every two days to keep his fans busy and introduce them to fresh content.
For more information, please visit here.
You can also connect with UAEskills on Social media:
YouTube: https://www.youtube.com/c/UaeSkillsFilms
IG: @uaeskills
Facebook: @uaeskillsshow
Twitter: @uaeskills
Media Contact
Company Name: Gedget For Games
Contact Person: Mohammad Alkaabi
Email: Send Email
Phone: +971585209699
Address:Muhaisnah 1
Country: United Arab Emirates
Website: youtube.com/c/UaeSkillsFilms