Exclusive interview with L. A. Francis, a.k.a. "The Doc", creator of the new and entertaining card game "The Dirty Toilet Game"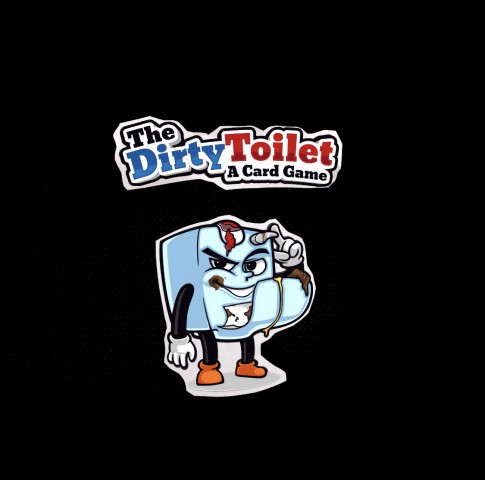 If you are tired of the usual board and card games and want to try out something interesting and entertaining with your family, "The Dirty Toilet Game" is for you. Created by a passionate gamer and high school teacher, known as L. A. Francis or "The Doc" to her New York students, this game will fill your home with laughter and joy.
In addition to creating opportunities for fun, The Doc is committing a percentage of the proceeds to helping those in need. Some of the profits will go toward clean water and healthy sanitation education, focused on supporting projects in developing nations.
The Doc is all set to launch a Kickstarter campaign for her game and providing some exciting offers during the pre-crowdfunding period.
Interviewer: Tell us a little more about yourself.
The Doc: I am a New Yorker who has dedicated my professional life to education. I remember playing I-Declare-War with my friends as a child, in between riding my bike or jumping rope. Presently, I am a teacher who loves any opportunity to play games. Whether it is for a game night or an opportunity to have fun with my students, I have always enjoyed the camaraderie associated with playing games.
Interviewer: What inspired you to create the Dirty Toilet game?
The Doc: Many of us have encountered a filthy toilet in our time. As a teacher, I have seen some disgusting toilets, and it is sorry to share that some have been in schools. It is definitely an experience I would not want to put on to others; however, after a period of time, the idea came to me. I am sad and happy to say that dirty toilets have motivated me to create opportunities to laugh at dreaded filth.
Interviewer: How did you come up with the concept of this game?
The Doc: As a teacher, I have used games as an opportunity to motivate my students, especially before an assessment. I have created variations of Jeopardy, Snakes & Ladders, Mix-and-Match, or buzzer-based games to serve as a fun way to help students prepare for upcoming tests; however, the Dirty Toilet was designed as a card game to do something different. On my Instagram, I have images of various iterations of the game, starting from the initial idea of words on index cards. As I test played the game over the past few years, I was able to revise it to a more refined tabletop card game. It has taken me some time to improve it, but the feedback I have received illustrates that it was worth the effort.
Interviewer: What has been the best part of creating the game?
The Doc: The best of part creating the Dirty Toilet game has been the theme. When you think of a dirty toilet, there are so many images that can come to one's mind. I have had fun thinking of images and game movements that would put laughter on players' faces. This has included images for cards such as the Butt Crack Plumber, Peeing Money, and Super Diarrhea images. The process brought out the inner child in me.
Interviewer: What is the goal of the "The Dirty Toilet Game"?
The Doc: The goal of the game is to collect five Clean Toilet points and discard all of your poops. Your opponents will try to stop you with Dirty Toilets. Players use a series of Messy Problem and Action cards to stop other players from winning. There are also Power Cards, such as God's Soapy Hands, Toilet Angel, and the Spray Hose that can be used to strengthen players' game strategy. It is always fun to see players whip out a Power Card. Players say that it is a nice game changer.
Interviewer: Who can play this game?
The Doc: The suggested age starts at fourteen years old; however, I have had parents play with their children as young as eight. I think it is good when parents make the decision for their children. They should view the deck to ensure that the cards are fine with them.
Interviewer: You have shared on your website that you can 'Play Game. Do Good. What does that mean?

The Doc: It is always important to me to make sure that the game is not just entertaining, but also has a positive impact. That is why 5% of the profits will go toward supporting clean water projects and education. I am a strong believer that I must do good with the opportunities I am afforded. This is why I am committed to making sure that with the purchase of each game, we do good for others. In my opinion, being entertained is good, but helping others is even better.
Interviewer: Tell us about the upcoming Kickstarter project for the game.

The Doc: This fall, I plan to launch the Kickstarter for the Dirty Toilet game. There are some great rewards available for supporters. I have also designed exclusive cards as part of the stretch goals and a Poop Election, both providing supporters a chance to enhance their decks with Kickstarter exclusive cards. I look forward to having people laugh with their family and friends as they play the Dirty Toilet game.
Media Contact
Company Name: Dirty Toilet Game
Contact Person: L. A. Francis
Email: Send Email
Country: United States
Website: www.dirtytoiletgame.com