COSMEPURE: a perfect combination of the extract of cynanchum wilfordii hemsley and niacinamide
Video Link: https://www.youtube.com/embed/jumn7LQNs2k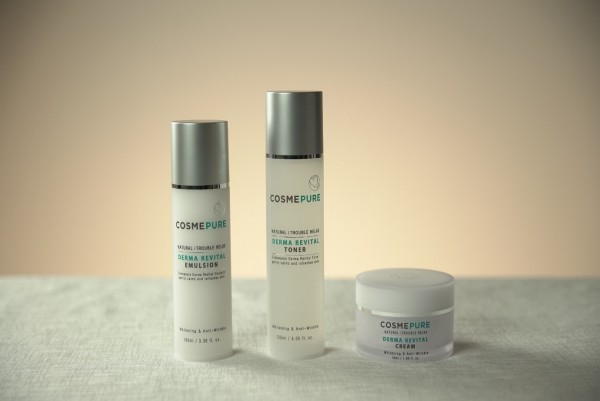 COSMEPURE sell by MaruAra is a DERMA REVITAL Cosmetics that is excellent for anti-inflammatory, which was developed by an honorary faculty member of Kyunghee University, with the extract of cynanchum wilfordii hemsley. This ingredient has long been developed to produce bio-material and a natural extract that are good for skin health.
Cynanchum wilfordii hemsley is a medicine described in Donguibogam: Principles and Practice of Eastern Medicine, which re-energizes your weak body and brightens the complexion.
The R&D team found that the ingredient (cynandione A) inhibits the production of inflammatory materials in immune cells and published and patented the results. The extract (CME-101) also proved to inhibit the production of TARC, which causes skin trouble keratin cells. In addition, it has been found to be effective in suppressing the production of active oxygen, a reason for skin trouble caused by ultraviolet rays.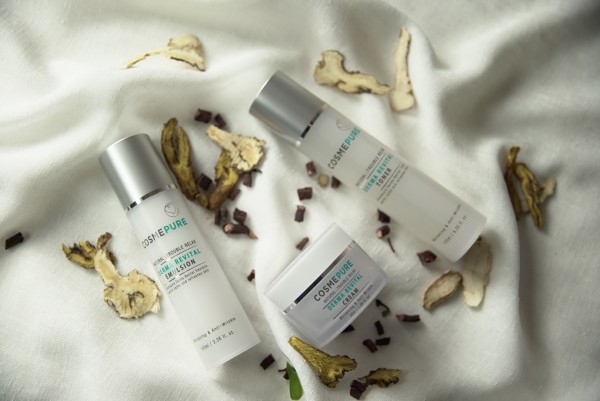 A combination of the extract of cynanchum wilfordii hemsley and niacinamide creates double synergy in the whitening effect.
COSMEPURE is a cosmetic product that combines adenosine, a wrinkle-improving cosmetic material, and niacinamide, a raw material for whitening cosmetics, which thereby boasts whitening effects.
The cosmetic product is also made from a variety of natural extracts such as cynanchum wilfordii, arnebia euchroma, angelica gigas root, scutellaria baicalensis root, and Centella Asiatica.
Video Link: https://www.youtube.com/embed/PBJd9big52o
In addition, as a result of clinical trials, this product has been proven as a gentle skincare product that does not irritate the skin due to no toner irritation and low irritation to the emulsion.
The company is currently applying for CPNP certification and it will receive the certification in December 2020.
Media Contact
Company Name: MaruAra
Contact Person: Sky Lee
Email: Send Email
Phone: +82-10-2697-8628
Country: Korea
Website: https://www.gobizkorea.com/user/goods/frontGoodsPreView.do?goods_no=GS2020082495485