Agricultural Corporation Nuri Releases All-in-One Moisturizing Cream with Whitening and Wrinkle Improvement Elements
Video Link: https://www.youtube.com/embed/_Pvysl_HmSA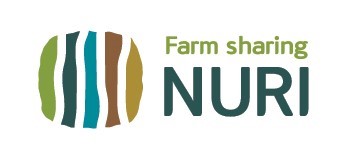 Nuri Co., Ltd. (hereinafter referred to as 'Nuri'), an agricultural corporation, released gel-type all-in-one Reci Pure Moisturizing Cream with whitening, moisturizing, and wrinkle-improving element. It was developed and produced in cooperation with Kolmar Korea.
Kolmar Korea is a cosmetics manufacturer specialized in ODM (Original Design Manufacturing) and OEM product. It produces more than 20% of the products on the market. Nuri also manufactured the product in ODM with Kolmar.
Existing soothing gel products on the market have high alcohol content and low concentration of active ingredients for their moisturizing function. Due to such nature, they run down easily on the skin. Moreover, by putting in aloe and cactus ingredients, they only emphasize the moisturizing function and non-sticky feeling.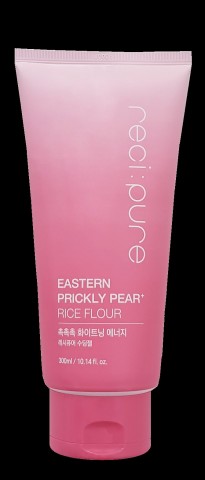 However, Nuri's Reci Pure Gel-type Moisturizing Cream is alcohol-free and made of halal-certified ingredients at the same time. Therefore, it is less irritating to the skin and also contains cactus ingredients and vitamin C capsules to provide moisturizing, soothing, and cooling effects along with skin nutrition. This product includes cactus extract and fermented rice powder. The incorporated cactus extract has anti-inflammatory and antibacterial properties and fermented rice powder has whitening, freckles prevention, oil and moisture balance, and anti-aging effects. Both niacinamide extracted from rice powder and vitamin C have been proven to hold skin whitening effects, and the adenosine component of rice powder also has anti-wrinkle effects.
Joo-Seok KANG, the CEO of Nuri said "Reci Pure Soothing Gel is a gel-type moisturizing and wrinkle-improving skin whitening agent that contains the original elements of fermented rice powder and cactus". He further addressed "based on this, we will develop more premium whitening gel and mask pack products with strengthened functions."
On the other hand, Nuri is also a food tech start-up businesses. It is researching for a platform that connects people's different health care systems and adapts nutritional management system to the fourth industrial revolution As an extension of health and nutrition management, Nuri is developing recipe-based lifestyle packages, various menus, healthy night snacks, and fermented beverage products. Furthermore, it is also producing and supplying essential cosmetics that make consumer's skin young and healthy.
Media Contact
Company Name: NURI Co. Ltd.
Contact Person: Ju seog Kang
Email: Send Email
Phone: +82 10 3336 4643
Country: South Korea
Website: https://www.gobizkorea.com/user/goods/frontGoodsDetail.do?goods_no=GS2020022887866&ctgryCode=S0800200190000&upperCode=M0800200000000&goodsNms=Reci-:-pure-soothing-gel&skwanSn=&speclKwanId=SPCCD0000741