Scarborough Health Spa Reveals the Magic of Massage
A Scarborough health spa is encouraging locals to build massage therapy sessions into their daily healthcare regimens – like healthy eating and exercise.
Massage Scarborough at Alfa Spa and Wellness urged residents to consider how massage could play a huge part in overcoming stress and supporting health conditions.
The spa has released a series of massage special offers to help give Scarborough citizens the chance to experience how massage could work as part of their day to day health and fitness routines.
A spokeswoman for the spa said: "Most people consider massage as a luxury pamper, but massage could play an important role in people's health, wellness and fitness programs. Massage is excellent for stress relief, pain management, digestive issues, repetitive strain injuries, tension and headaches.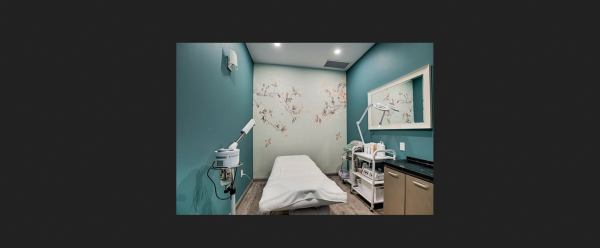 "By building in a regular massage into their routines, people can really help manage, alleviate or prevent certain health problems. At Alfa Spa and Wellness here in Scarborough, we only use registered massage therapists to carry out massage therapy sessions, so our clients know that whatever they are using the massage for, they are in good hands," she added.
There are different types of massage. These include therapeutic massage, which helps to restore optimal tissue and joint function. This sort of massage is good for pain management, digestive issues, tension and headaches.
Reflexology massage uses reflexes in the feet to identify issues in certain parts of the body. It is designed to improve relaxation, improve circulation and balance all of the body systems.
Then there is aromatherapy massage. This uses essential oils as part of the massage. It is a full, flowing body massage that is designed to be uplifting, relieve stress and improve circulation.
Massage Scarborough has released a special six massage package for locals. If they pay for six massage sessions with one of the spas qualified Registered Massage Therapists, they will get a free 60 minute massage or deep cleansing facial.
Or there are three prepaid money saving SPA massage packages. The spa is offering 17% off if clients pay for three hours of massage in advance, 19% off if they pay for five hours of massage and 25% off if they pay for 10 hours of massage up front.
The spokeswoman added: "Many companies are now recognizing massage as a way to help their staff to manage stress and be more productive in the work place. As a result, many offer to pay for a certain amount of massage sessions in a month or a year. I would encourage Scarborough locals to find out whether they would qualify for any reimbursements".
About Alfa Spa and Wellness Scarborough
Alfa Spa was founded in 2013 and has Spas in Scarborough and Vaughan. It offers a range of spa and beauty treatments, including massages, facials, spa packages, laser hair removal, waxing, body treatments and hand and foot care.
Media Contact
Company Name: Alfa Spa & Wellness
Contact Person: Media Relations
Email: Send Email
Phone: 647-349-3303
Address:119 Ellesmere Road
City: Scarborough M1R 4C3
State: Ontario
Country: Canada
Website: https://alfaspa.ca/massage-scarborough/