Teen depression treatment center, Honey Lake Clinic is rated the #1 provider in the U.S.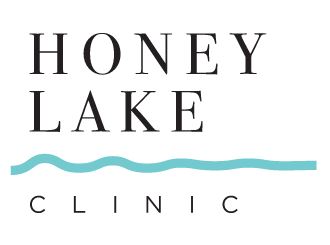 Honey Lake Clinic is the only residential adolescent treatment program in the United States that delivers top-notch mental health and medical care while incorporating Christian values. Honey Lake Clinic's Christian staffing and Christ-centered program has proven most effective in helping clients heal past wounds, equipping them with Godly decision-making skills to transform their lives. They're committed to providing you with compassionate care and practical tools necessary to significantly improve the condition which brought you into their program.
Honey Lake Clinic recognizes that faith-based treatment encompassing mind, body and spirit and offers their patients the tools and knowledge necessary to experience freedom from behavioral or psychological struggles and from the addictive grips of alcohol, drugs, medications, pornography, sex and more. Their vision is to be an instrument that God uses to bring His love, forgiveness, peace, joy, and deep healing in a practical and life-changing way. Each patient at Honey Lake Clinic follows a course of treatment developed specifically for his or her needs. This holistic approach offers their patients hope for a healthy and bright future.
As the only fully licensed Christian residential behavioral treatment program in the United States, Honey Lake Clinic is a JCAHO-accredited, DCF & ACHA licensed, residential treatment facility that looks and feels nothing like a hospital. Their scenic 1300-acre lakeside property offers residents a wide variety of outdoor activities, including swimming, sunning, basketball, volleyball, biking, hiking, horses, and a little petting-zoo with rabbits, piglets, goats, and chickens.
Honey Lake Clinic is a trusted name in the industry because of their consistent contribution in improving the behavior, attitude, and confidence of their clients. With motivational interviewing processes, therapists build a collaborative relationship with their clients to help them explore and resolve their difficulties.
A faith-informed model, experienced staff, licensed professional caregivers, individualized treatment, all in a beautiful and tranquil 1300-acre lakeside resort setting—your fresh start can begin today.
For more information visit: https://www.honeylake.clinic
Media Contact
Company Name: Honey Lake Clinic
Contact Person: Kim Natchwey
Email: Send Email
Phone: (855)-222-4756
Address:1290 Honey Lake Rd
City: Greenville
State: FL 32331
Country: United States
Website: https://www.honeylake.clinic/teen-depression-treatment-center/