Sany stacker enters the Japanese market for the first time
Recently, the Port of Tokyo, Japan ushered in a batch of Sany Port Machinery equipment. The first batch of 3 stackers independently developed and manufactured by Sany were formally delivered to a major Japanese customer after passing inspection and acceptance. This is also the first time that Sany's high-end HAECO products have entered the Japanese market. According to the business plan, in the next three years, SANY port machinery equipment will appear in every port in Japan.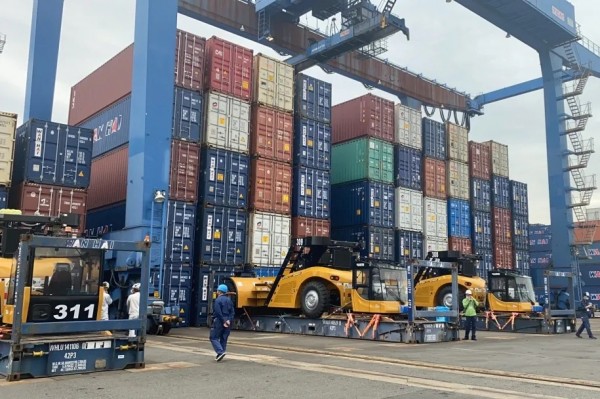 The Port of Tokyo is one of the largest ports in Japan and one of the 100 largest ports in the world. With the recovery of the global economy, the port's throughput has ushered in strong growth.
Recently, in order to meet the growing business needs, port operators urgently need to purchase a batch of mobile port machinery equipment.
It is reported that the conclusion of this cooperation was fully promoted by Sany's partner-WWB. The first batch of 3 SDCY90K6H4 stackers are high-end new products of Sany's main overseas market. They have many advantages such as safe and reliable, efficient operation, energy saving and environmental protection, and are currently in large numbers in many well-known ports around the world.
In mid-May, after receiving customer needs, the International Headquarters organized regional marketing, factory R&D, production, quality assurance and other departments to cooperate vigorously, and completed the customized production of orders with high standards and high quality.
Before shipment, WWB also organized technical personnel to the factory for quality inspection many times to ensure that the product quality meets the refined needs of Japan.
In early June, this batch of products was shipped from Sany Zhuhai Wharf and arrived in Tokyo Port recently, and has entered the final stage of installation and commissioning. During the period, Japanese customers highly affirmed Sany's product performance and service response speed, and stated that "SANY will also be preferred for equipment procurement in the future."
Industry insiders believe that being able to enter the Japanese market for the first time indicates that Sany's products are increasingly recognized overseas, and this is also a sign of the acceleration of Sany's internationalization.
Media Contact
Company Name: China Construction Machinery Co., Ltd.
Email: Send Email
Phone: 15010377396
Country: China
Website: https://www.cnconstructionmachinery.com/