Khnurn Moor El Publishes a New Book Titled, "Rise of the Black Woman"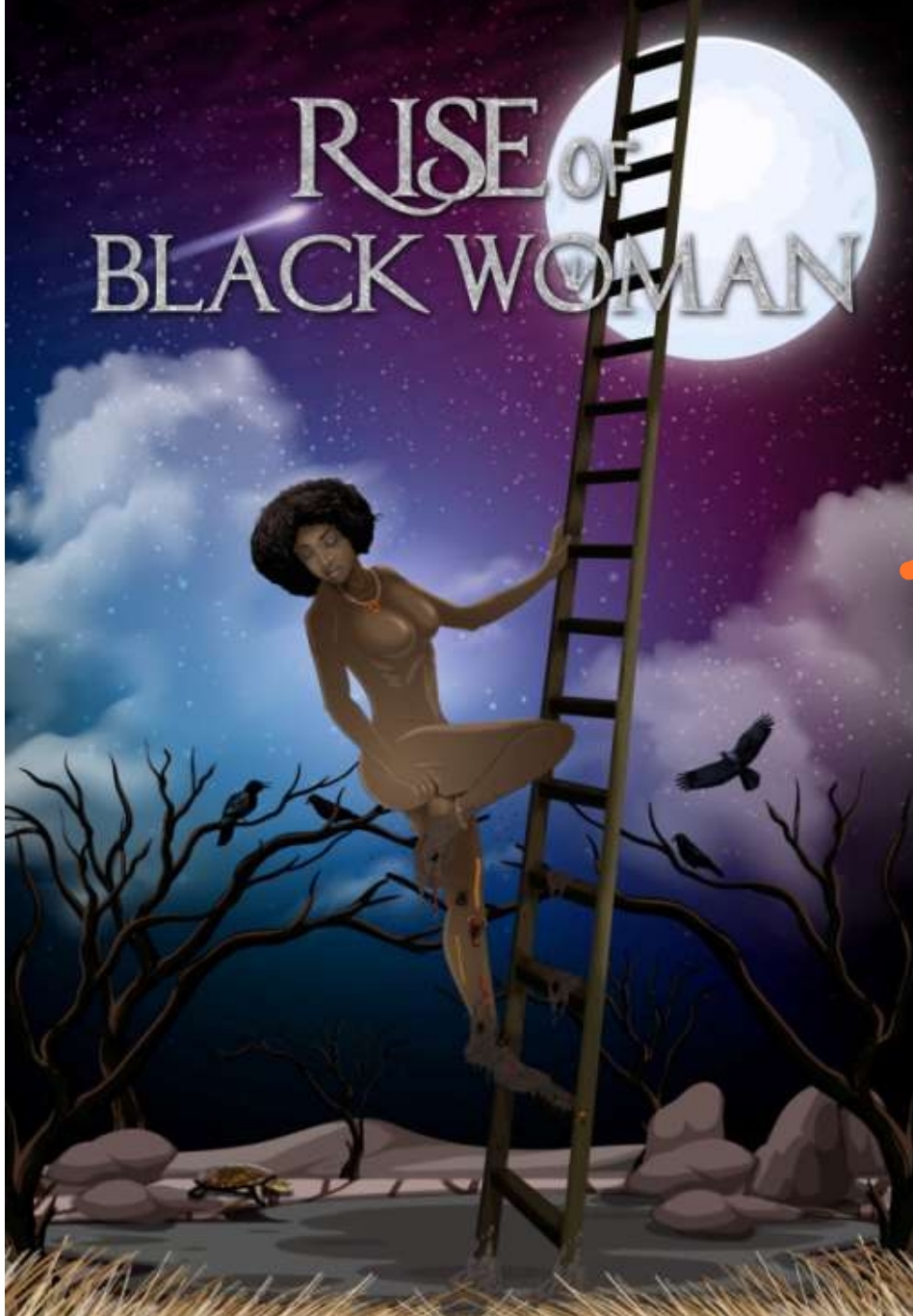 "A book that goes through the soul of every black woman"
Khnurn Moor EL a.ka. Dkon Maverick, the founder of Gossip (9thDimension), a spiritual and truth-telling podcast and website, announces the release of a new book. The book is titled Rise of the Black Woman. This is a book with practical solutions to universal problems that bedeviled every black woman, making them to pay attention to materialism and ephemeral stuff instead of their feminine power and self-growth. The book is scheduled for official release on 31st of October 2021. At the time of release, only paperback will be available as only 100 copies are currently available and it is going to be first-come, first-served. However, all hope is not lost, as interested person can preorder their own copies at no extra charges.
The paperback copy goes for $99.99, while the ebook goes for $49.50 only. The book can also be used as a gift to black women and those who intend to adjust their focus in life. The author, Dkon Maverick, has been on a truth-telling journey for years, so his new book introduces everyone to the secrets of rising to godhood.
Rise of the Black Woman teaches black women how to grow from queen to goddess, gives workable tips to women for self-development. The book also demystifies hidden truths and reveals black women as powerful beings who can rise to the level of goddesses when they do away with ephemeral things and start looking inward for their spiritual power and growth. The book gives practical steps, analyses proved anecdotes and outlines secrets to becoming achievers in life.
Many black women find themselves trapped in the cycle of materialism such as cars, designer clothes and don't know where to begin in order to break free from the spiritual shackles they find themselves. This book is meant to help disrupt that cycle and address the problem from several different angles. Most spiritual books try to show people that everything starts with the "white folks," especially white people in the upper-middle socio-economic status; this book proves that that is not true as there is a conspiracy against the black people and the whole world can express peace and spiritual rebirth when they give the black woman a chance to rise to godhood.
While addressing a host of journalists, Dkon Maverick said, "This book is simple as it is not heavy on spiritual theories but shows readers simple and plain truths they have been failing to observe. Rise of the black woman shows that nothing is random and everything is carefully planned. So for a black woman to rise, she must be intentional about her soul development and spiritual growth."
The book also has something for every shade of personality, be it young or old, male or female, black or white. Apart from having an appealing yet elegant cover, Rise of the Black Woman has been carefully written in simple language, which can be understood by both native and second-language speakers of the English language.
Dkon Maverick consciously put his soul and experience into the book, making the book a must-read for every black woman and anyone who wants to keep their sanity in this confusing world. The book has 58 pages (excluding cover) and has been defined as a page-turner by some readers who reviewed the book. The author, Dkon Maverick, has coached different women and men who have gone on to have spiritual rebirth and focus. Therefore, every reader of his newly published book stands a chance of becoming enlightened and exposed to the workings of the world.
For more information:
Author: Khnurn Moor EL a.ka. Dkon Maverick
Book Title: Rise of the Black Woman
Website: 9th Dimension
Telegram: Join Channel
Email: Send email
Media Contact
Company Name: 9th Dimension
Contact Person: Khnurn Moor EL a.ka. Dkon Maverick
Email: Send Email
Country: United States
Website: https://9th-dimeinsion.myshopify.com