Austin's Favorite Underdog 'Cue Joint "Rollin' Smoke BBQ" Moves to Arbor Food Park – Opening June 1st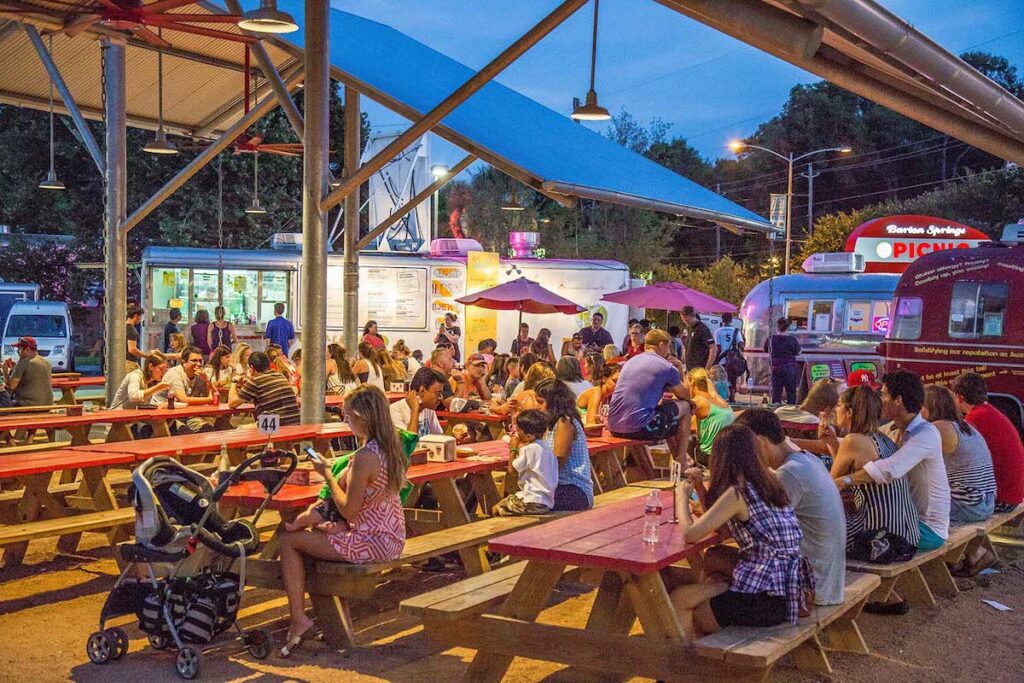 Rollin' Smoke BBQ. Popular for serving flavorfully seasoned, juicy, mouth-watering meats has been operating since 2011 in Downtown Austin, Texas. They've been putting in the work on the East Side all this time, right next to the BBQ giants. The truck is about to call Arbor Food Park their new home, set to start service June 1st. The new location is known for multiple food trucks, an open food court, social gatherings, and commercial activities.
In this new location, Rollin' Smoke is expecting to expand their seating in the shady grove atmosphere and make delicious barbecue more accessible to their customer base. With folks coming from all over Texas and beyond, the new spot will have lots of seating and a family-friendly atmosphere.
Arbor Food Park is located Downtown on East 12th street, easily walkable from hotels, shopping, and UT Sports games. Current residents will be able to satisfy their cravings with a variety of food right outside their door. The open food court lives on a lush lot with heritage trees creating a canopy for customers. These trucks cultivate a communal, neighborhood culture and enable informal social gatherings of all kinds. In addition, the Park hosts a number of occasional events, including live music. Folks can feel free to bring pets, family, and visitors for a uniquely Austin experience.
When asked about the changes, Rollin Smoke's owner and Pitmaster, Kyle Stallings said "The city is changing, and so are its demands. Rollin Smoke started as a humble food truck, we couldn't have imagined it would grow to be a destination for folks from all over the country. At the same time, we aren't surprised! We've focused solely on serving the highest quality food and making our customers happy."
As for the move, Kyle optimistically stated "Even though we have a sentimental attachment to our current location, we're happy to move to a more central and hospitable spot for our customers." Further, he said, "We knew the day was coming as our demand grew but didn't want to rush the decision. Arbor Food Park was our top choice, it's an honor to do business next to some amazing vendors like Beto at Cuantos Tacos." He added "Preparations have been hectic, we're making several upgrades to cater to more folks and maintain uncompromised service. We welcome the shift, though, and are excited to reimagine a more inviting experience. Arbor Food Park will support the laid-back BBQ vibe, I think we're set up to see a bigger turnout than ever," he chuckled.
Rollin Smoke has been producing quality barbecue for over 10 years. Immensely popular for their unique-to-Central-Texas-seasoned brisket, pulled pork, and sausage. Plus, tried and true classic Southern sides elevated to the next level. Rollin' Smoke's customer base has exponentially grown on the East Side in the last decade, well beyond a local reputation for late night BBQ. With the buzz in the craft 'Cue community, and the overwhelming social media response, it's safe to say Rollin Smoke BBQ will be serving some excited customers in their new space.
Media Contact
Company Name: Rollin Smoke
Contact Person: Richard Pekala
Email: Send Email
Phone: (512) 705-5499
City: Austin
State: Texas
Country: United States
Website: https://rollinsmokeatxbbq.com/