SleepZone Launches New Mattress Topper That Keeps Cool And Gives A Good Night Sleep
SleepZone launched their new cooling mattress topper called the "New Comfort".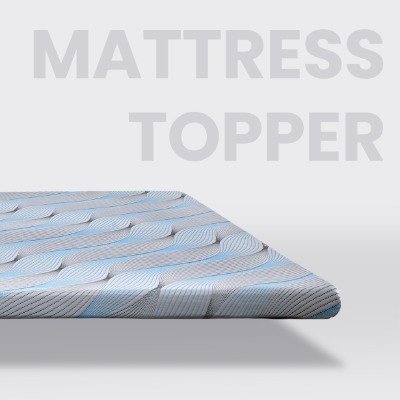 SleepZone has 40 years of experience in bedding and sleeping products. They've recently launched their new cooling mattress topper called the "New Comfort". It's built to remove the heat that hinders sleep and keep people cool at night. It comes with a cool boost regulation system. Cool to the touch surface, cooling gel infused memory foam and breathable mesh bottom fabric. It allows airflow from bottom to top to create a cool and breathable cooling environment.
Another feature is two layers of foam. This mattress topper is eccentric and contains gel-infused memory foam and bamboo charcoal base form. SleepZone's sleeping industry product developer, Alex Lee, is always looking to improve people's sleep quality and SleepZone has made this their mission. The sleeping surface is made of 41% medium molecular fiber and 59%
polyester fiber. An exclusive fabric that you'll feel cooling the moment you touch it. Thmaterialic is air-layered with knitting craft, super soft, breathable, and silky smooth. Designed in the pattern of big waves, overall gray background with blue stitching lines, it adds a vibrant, modern vibe to your bedroom.
More than 3rd of Americans have sleeping problems, and a mattress topper that brings better resting conditions is the need of the hour. Innovations have always been the keystone for the products of Sleepzone, and vibrant life is their promise. The best part about this product is that it contours to the shape of your body. So, you'll never feel out of place when sleeping on this mattress topper, every day is a new experience. Infusing bamboo base foam is a revolutionary way to incorporate eco-consciousness in the mattress industry as well.
Sleep Zone is transforming the traditional bedding market with their new and creative ways. With "New Comfort", people can sleep sound and stay cool all the time. To know more about their new mattress topper, visit
here
.
Media Contact
Company Name: TMSP Agency
Contact Person: Mark Stephen Pooler
Email: Send Email
Phone: +447930691683
Country: United Kingdom
Website: https://contactmark.me