Psychic Medium, Elly Charles Examines The Impact of External Clear Seeing on Business Innovators Radio
Psychic Medium Elly Charles and founder of the School of Spirituality was the featured guest on Business Innovators Radio with Stewart Andrew Alexander.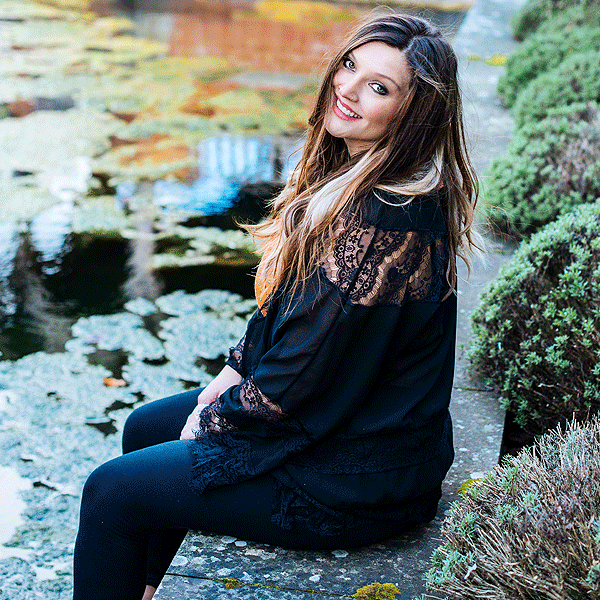 On a recent episode of Business Innovators Radio with Stewart Andrew Alexander, Psychic Medium, Elly Charles discussed she is helping people to gain a better understanding of external clear seeing.
According to Charles, "The internal clear seeing is one of the more common clair senses that most people will hold. For example, dreaming and having a memory is a form of internal clear seeing that happens within many of us. However, the external clear seeing is different because it's not as common when we look at it from a spiritual point of view."
Charles added, "An external clear seeing which is just one of the seven clair senses, would be seeing something spiritual that does not feel of this realm, this world, of the physical and out of the body. In other words, we're in our body, with our eyes wide open and seeing something that is not of this world. We might see orbs, auras around people, spirits, flashes of light, shadows, or movement in the atmosphere. Anything like that is external clear seeing. The important thing to remember is that this can and does scare many people. However, we are all spirit energy in the non-physical form. Once our physical is gone, we're not just dead; we have our spirit body within our physical body, so we still live on, our energy still lives on."
Elly Charles shared that she is helping an increasing number of people understand more about the seven clair senses, particularly external clear seeing, explaining, "For me, it is the most normal thing. Since the age of four, I've been speaking to the non-physical (those that have passed on). I was too young to know, but later, I discovered what I was doing as a teenager. Admittedly, there were a few externally seeing experiences that scared me. Still, when I started to learn about the background of the energy and the feel of that external seeing, I soon realized it wasn't anything to be afraid of. It was just energy in whatever way it presented itself, so I didn't have to fear it as something dark or evil and viewed it as something normal."
During a behind the scenes conversation, Alexander asked Charles how she helps people to understand external clear seeing better; she stated, "People are beginning to accept they cannot define everything as bad or good, and any external seeing is just energy, so I do this by doing things such as conducting one to one sessions as well as workshops with groups of people to help them to discover their own truth and understanding. As a psychic medium, it's essential to spend time dispelling myths and going into greater detail about how external clear seeing can be harnessed to enhance our lives and business.
About Elly Charles:
Elly Charles is a gifted psychic medium, founder of the School of Spirituality based in Gloucestershire, UK, and best-selling author of 'Ignite Your Light & Awaken Your Soul.' She is available for one-to-one readings and workshops via teleconference and in person. She has a dedicated following of clients nationally and internationally via her teaching programs. Her life's mission is to help people rediscover their spirituality and embrace healing on a physical and spiritual level to become empowered and move forward in their lives aligned to their highest potential.
View the full interview on Business Innovators Radio with Stewart Andrew Alexander at https://bit.ly/ellycharlesinterview
To get a copy of 'Ignite Your Light & Awaken Your Soul' by Psychic Medium Elly Charles, visit: https://amzn.to/3PPnpSZ
For more information about Elly Charles or to book her for a reading please visit https://ellycharlesmediumship.com.
Media Contact
Company Name: MediaGroup15™
Contact Person: Stewart Andrew Alexander
Email: Send Email
Phone: +44 (113) 8152000
Country: United Kingdom
Website: https://MediaGroup15.com