SunglassCat is Set for Her 3rd New York Fashion Week Runway Walk this February
SunglassCat will take part in the New York Fashion Week for 2023 in February and she is also expected to take part in the Los Angeles Fashion Week the following month
In the 2022 edition of the New York Fashion Week, attendees were surprised by the addition of a feline traversing the esteemed runway while donning sunglasses. Subsequently, through further appearances, "SunglassCat" has attained significant notoriety in the global community. She made history as the first cat to walk for New York Fashion Week.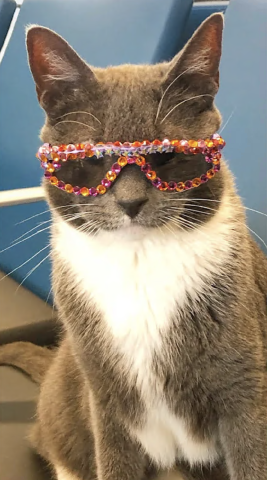 SunglassCat is from a Los Angeles County shelter and while her sunglasses may be considered purely fashionable, they are indeed a stylish accessory born out of a necessity rather than a collection of fashionable sunglasses. When Bagel was a kitten, her owner, Karen McGill, discovered that she suffered from eyelid agenesis, a congenital condition that prevents the eyelids from developing. As a result, SunglassCat could not blink or clear debris from her eyes. Because she is an "adventure cat" and loves to travel, sunglasses became a necessity…which she loves to wear.
Now that SunglassCat has become a social media sensation with 800k+ followers on Instagram, she is busy making appearances at animal rescue events, meet & greets plus providing social media at many of the national 'pet product' conventions. Karen and SunglassCat make time to speak at schools to promote anti bullying as well as accepting others who may look or be different.
Media Contact
Company Name: SunglassCat
Contact Person: Karen McGill
Email: Send Email
Country: United States
Website: sunglasscat.com