Alexander Farmer Launches the Book, Under Contract, a Comprehensive Guide on How to Buy a Home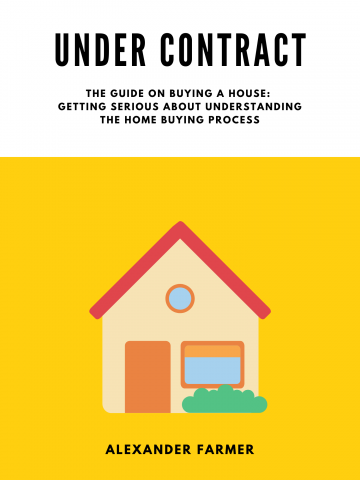 Buying a house is a dream for many, and is truly one of the most exciting accomplishments. Investing in the right property and making an informed decision is extremely important, especially because most home buyers end up staying in their houses for at least a decade. This is where the book Under Contract: The Guide on Buying a House: Getting Serious About Understanding the Home Buying Process ("Under Contract") by Alexander Farmer comes in handy. Through his book, Alexander helps people understand how they can get the house of their dreams with the right guidance and techniques. Thanks to the professional guidance revealed in Under Contract, you can now go on a house hunt like a real estate professional, with all of the knowledge that is required to buy the right house for your needs.
Author of the book Under Contract, Alexander Farmer, is a real estate investor and former real estate agent. His expertise in the field, along with other professional tips and tricks on home buying is what makes this book worth a read. Alexander proclaims, "No other book was written to guide you to the finish line in a seller's market and show you how to have a good experience when buying a house by focusing on the top issues that arise and how they can be prevented."
Under Contract was recently launched on July 20, 2020, in the English language for easy understanding of the readers. The book has 116 pages, filled with information that will not only help you in buying the right house but will help you find the top professionals that you can add to your home buying team to achieve an above-average experience.
While speaking about his book, Alexander says, "A lot of the answers to common questions on how to buy a house are presented throughout this book, and I aim to add an immense amount of value in an easy-to-read format so that you can become very knowledgeable about the home buying process in a short amount of time."
If you want the tools and techniques to make an informed decision on buying a house, with all of the right knowledge and information, Under Contract is the right book for you.
Purchase your copy of Under Contract today on Amazon.com at the following link: https://www.amazon.com/dp/B08CY9WHK6
Media Contact
Contact Person: Kate Winslow
Email: Send Email
Country: United States
Website: alexanderfarmer.com