DJ Rincondealfred's Lonely Album Continues To Do Good Numbers
Talented EDM disc jockey, DJ Rincondealfred, ranked as one of the most listened to artists as his album, "Lonely," ranks high on major platforms
DJ Rincondealfred is undoubtedly disrupting the music scene, especially in the electronic genre. The feat achieved by one of his most recent works, Lonely, has more than substantiated this claim. The album ranks as one of the most listened to at the moment, putting Alfred, who is popularly known as DJ Rincondealfred, as one of the leading names in the world of EDM.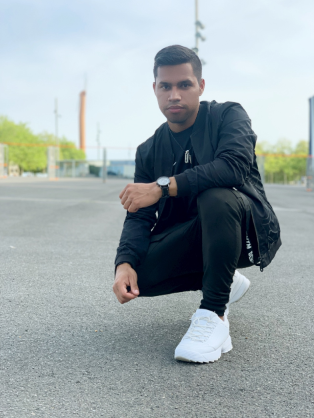 The entertainment industry has witnessed a series of evolution over the years, with the music market practically spearheading the development. Music has been described by many as a universal language with loads of benefits, particularly to listeners. The industry, thanks to the efforts of music producers, artists, and record labels, has grown in leaps and bounds to deliver the best of entertainment to music enthusiasts. The case is not particularly different in the world of EDM, as one of the oldest genres that have stood the test of time despite the emergence of relatively new ones. One act, DJ Rincondealfred, however, looks poised to raise the bar a notch higher in the electronic genre, with his works helping to write his name in the history books.
DJ Rincondealfred has become increasingly popular over the years, with works like Capricornio, Born To Stand Out, and A New Age, showing the world his creativity and ingenuity as an entertainer. The Paraguayan has been able to infuse different music styles to meet the growing and diverse music needs of listeners across the globe.
DJ Rincondealfred is known for his dedication to creating groundbreaking music that provokes thought in listeners without necessarily sacrificing the entertainment part of music. He already has over 10 songs that have continued to do good numbers across all major platforms in less than one year of actively being in the industry. He has continued to show his mastery of downtempo, electronica, and Dance.
For more information about Lonely and other projects from Rincondealfred music, please visit – https://www.rincondealfred.com.
DJ Rincondealfred can also be found across several social media and digital streaming platforms, including Instagram, Apple Music, Facebook, and Spotify.
Media Contact
Company Name: Rincondealfred
Contact Person: Media Relations
Email: Send Email
Country: Spain
Website: https://www.rincondealfred.com