The Eastar Group Of Companies Adopts A Monarchy Structure In Their Business Environment
Innovative conglomerate, Eastar Group Of Companies, challenges the status quo in the business environment with their monarchical structure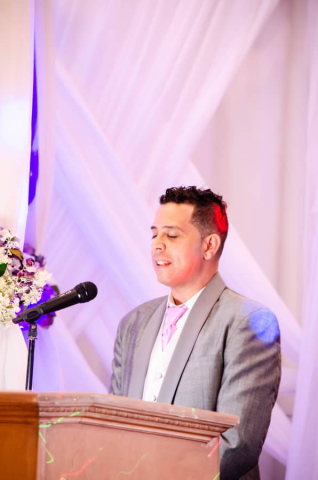 Eastar companies have grown over the years to become one of the most sought-after solutions providers across different industries. The company is particularly unique for the unconventional business structure adopted, with a recent discovery revealing that the company is governed as a monarchy. The conglomerate has their hands in insurance, real estate, and transportation, with the team led by Angel Suarez-Moreno, Duke of Eastar Southwestern Region, servicing clients from all walks of life. 
Described as the first company to be governed as a monarchy, the Eastar Group seeks to offer a unique business environment. As opposed to the organizational chart that has Managers, District Managers, and regional managers, Eastar, as explained by Angel Suarez-Moreno, has the new hires called barons and baronesses. There are also the counts and countesses, who have access to the company's systems, with more experience and sometimes assist the barons and baronesses in their tasks. 
The duke and duchesses are next in line, with the personnel in lower positions having the opportunity to climb up the ladder. The duke and duchesses are in charge of managing an entire group of employees and report directly to the Kings. The Kings are on the highest echelon and the stage is the topmost position in the company. Kings are charged with the responsibility of managing the dukes or duchesses and are also part of the board of directors, called the emperor table. 
In addition to the unique structure of Eastar Companies, the company also allows employees to start making residual income once they become count or countesses. In a related development, counts and countesses earn from the sales of the barons and baronesses they manage. 
The privately-owned company has witnessed tremendous growth over the years, with the company challenging the status quo in different industries. Since the company launched in 2001, Eastar has grown in leaps and bounds and now has offices in Iowa, Florida, and Texas. The conglomerate offers insurance services, real estate services, and transportation charter services. 
Eastar is also known for their philanthropy, reaching out to the needy and vulnerable, especially during the pandemic. The company waved several fees and opened a number of insurance policies for first responders at no charge while also donating to Feeding America.
For more information about the Eastar Companies and the services offered, visit - www.eastaragency.com, www.eastarcharter.com, or www.citiwidealamo.com. 
Media Contact
Company Name: The Eastar Group Of Companies
Contact Person: Vanessa Gabino
Email: Send Email
Phone: 210-987-4841
Country: United States
Website: eastaragency.com