Moving Magic Money by Kathleen Mello-Navejas is now out on Amazon
Author Kathleen Mello-Navejas's book Moving Magic Money chronicles her journey from childhood to her present.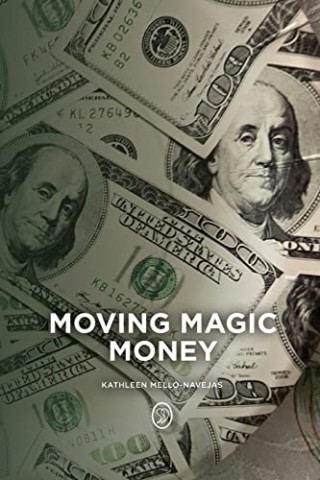 Author Kathleen Mello-Navejas's new book Moving Magic Money (movingmagicmoney.com) was recently published.
Growing up, Kathleen Mello-Navejas experienced hardship, abuse, and negativity. She was taught repeatedly as a child that she wasn't good enough and never would be. Today, she has a sizable real estate portfolio and is a multi-millionaire. What changed in her life then?
Mello-Navelas chronicles her extraordinary journey from childhood to the present in her book, Moving Magic Money. She shows readers how, armed with a desire statement, a vision board, and self-belief, they too can break free of destructive cycles and make a significant change in their lives, taking control of their decisions and creating purpose and abundance. She does this through insight and a frank discussion of her experiences with money, men, and motherhood.
Mello-Navejas wants to empower other women and provide them with the tools they need to build the wonderful lives that every individual deserves. She is achieving her goal using the book Moving Magic Money.
"My sole aim in writing this book was to send a positive message to the world that they must not give up when they fail. Believe in yourself and take on the challenges that life throws at you. If one is willing to succeed, then one will be able to do so. We all have positivity among us. It is necessary to harness that energy," said the author.
About Moving Magic Money:
'Moving Magic Money' chronicles the author's journey from a childhood full of abuse and negativity to her present status as a multi-millionaire woman with a sizeable real estate portfolio.
Explore Moving Magic Money by Kathleen Mello-Navejas on Amazon.
About Kathleen Mello-Navejas:
The author was born in 1954 in Fall River, Massachusetts. Her parents were Carlos and Anna Mello. She had a French/Portuguese bloodline, which propelled her to become the hard-working and dynamic individual that the author is today. She had experience in politics, business, and also as a healthcare executive. The author feels that her most complex job is that of a mother.
To learn more visit : movingmagicmoney.com
Media Contact
Company Name: Moving Magic Money
Contact Person: Kathleen Mello-Navejas
Email: Send Email
Country: United States
Website: movingmagicmoney.com